Give A Little Nashville is a charity focused magazine. We interview celebrities about the charities they support and interview non-profits about their organizations and events. Give A Little - Christmas volunteers are also known as Give A Little 'Elves'.
In 2012, I started the magazine, Give A Little Nashville. It is about charities and how celebrities give back. I have a Journalism degree from TTU, and had been working. professionally, in the music industry since 2007. One of the things I am most known for is doing charity events. For years, even before 2007, I helped organize and put together fundraising events. I love to help others.
It's very rewarding. 
So, Glenn Tubb (Ernest Tubb's nephew) asked me if I would be interested in helping organize a Christmas party for the kids in homeless shelters.
We called the event Santa Claus is Coming To Town. The first two years were geared toward the family shelters but, it turns out, a lot of people help those groups at Christmas. We've never looked at a family's income, only listened to their story. We quickly learned that the biggest need is for the families who fall between the cracks. They make just enough to be above the poverty level but circumstances/ emergencies happen and the first thing that is sacrificed will be buying the kids Christmas gifts. If a child is still in the believing in Santa age, this could be a very rough year. It breaks the parents hearts, it breaks the kids' hearts.
Our goal is to come in in the event of an emergency and 'save Christmas.' We say we are Santa's head elves, we dress like elves, the whole nine yards. 
We started calling it Give A Little Christmas as a tie-in to the magazine. Any profit, from Give A Little Nashville's ad sales, gets donated to help the charity. In 2016, we became a Department of Artists For Community Transformation, International. Through Artists For Community Transformation, we are a registered nonprofit and have a 501(c)(3) number. That has been exciting. We can help so many more kids this way. 
The number of children we help every Christmas varies but is usually between 150 and 500. We did have 700 one year. The kids are in the Wilson County area but we will have occasional applications from Davidson County
We get their 'Santa letters' and try to get at least one thing off of their list. Before Christmas, we discreetly get a large black bag (full of at least 2 or 3 gifts per kid) to the parents so Santa can deliver them on Christmas Eve (as Santa is supposed to do.) 
Events that we need partners for to make 400 or so kids smile: 
Toy Drives  (We bring in hit songwriters and bands, people bring toys, buy drinks, donate money, buy food, we promote like crazy) 
 - we need several toy drives throughout the year 
A Wrapping party (same concept as above, but we need table space for wrapping gifts) 
 - two of these is usually enough, one early in December and one the week before Christmas.
The Christmas party 
- Families who are on our list can come and see Santa, listen to live Christmas music (usually hit-songwriters and even a few older Opry greats who Glenn is friends with and a lot of other singer/songwriters) 
- we provide snacks, cookies, kid-friendly drinks, etc. 
- have some Christmas-themed crafts for the kids 
- this is when we discreetly get the gifts to the parents' cars 
This magazine is an ongoing fundraiser for the Christmas project. Our goal is to make a difference in the lives of many by giving back year-round and encouraging others to help.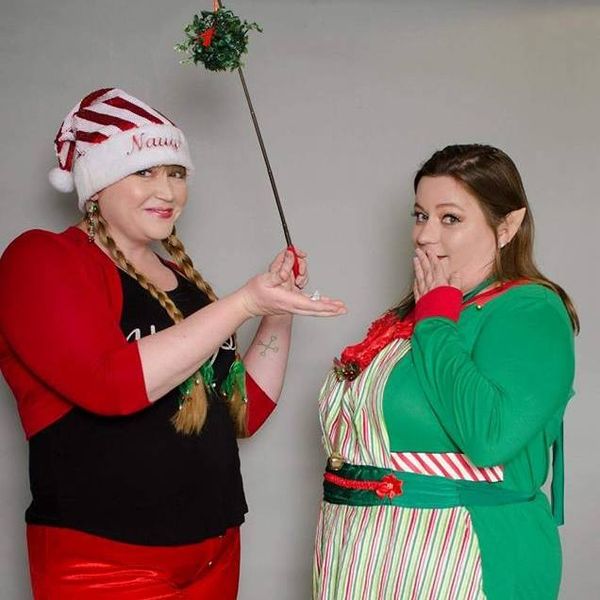 Give A Little Christmas Elves
Krys Midgett - Bubbles The Elf
Olivia West - Jingles The Elf
Karen Hedges - Pixie The Elf
Randi Radcliff
Sandi Register
Paula Register
Melissa Kepley
Karen Bradshaw
Jess Hotovy
Paul Allen
Glenn Tubb
Dottie Tubb
Patti Havlat
Jeanna Bradley
Jake Aaron Prinz
Tommy Midgett
Joey West
Dani Beck
Lucas Ciliberti
Bridget Ciliberti
Joanne Padgett 
and the list goes on...... 
Give A Little Nashville Staff
Krys Midgett - Editor
givealittlenashville@gmail.com
615-829-2312
Olivia West - Asst. Editor
Randi Radcliff - Photo Editor
Joshua Hicks - photographer
Contributors:
Amanda Andrews
Sherryl Craig
Monica Curtman
Rick Amburgey
Sales
Sandi Register
Tayler Shultis