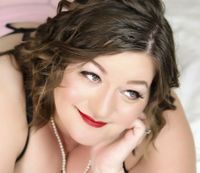 written by Krys Midgett 
 It is true, you never forget your first, even if it isn't very good. I mean, you start out inexperienced, not really knowing the next step, or how to get the end result that you are trying to accomplish. What emotions will it evoke? Will there be laughter, tears or no emotion at all? If you are lucky, the first will be with someone who has years of experience. 
Luckily, my first went very smoothly and only took an hour from start to finish. I had already laid the ground work and had something already in motion. You see, I got lucky. My first song was written with Olivia West and she makes it look easy. 
Here is the story of my first song: 
My name is Krys Midgett and I am a songwriter. I have always been a writer. I love writing. Before I was even in school, I would make up songs and sing them loudly and out of tune. My dad was a singer, my mom can sing beautifully. The singing talent skipped me. I accept that, it isn't something that I ever dreamed of doing. My dream was really to save the world, seriously. As a small child, I wanted to grow up and be an actress because I thought I would be rich and have a big house so I could adopt all the orphaned children, all the stray animals and all the homeless people. Yea, that was a pretty big dream. I still would like to save the world. 
So, in 8th grade, I had a teacher, Ms. Marsteller, who gave us an assignment to write a poem. I procrastinated and my big sister wrote it for me. 'Wild Colors, Crazy Hair, Ripped Clothes, I Don't Care, Heavy Metal, Rockin' Roll, Loud Music, Jammin' Soul, Party Person In the place, Where you at? Outer Space.' It was the '80s, what can I say? Not sure how this assignment decided to inspire back into writing, but I started writing poetry all of the time after I cheated and turned in my sister's poem. Maybe I felt guilty, so I decided to try it myself. I got back into it and didn't stop. Loved it.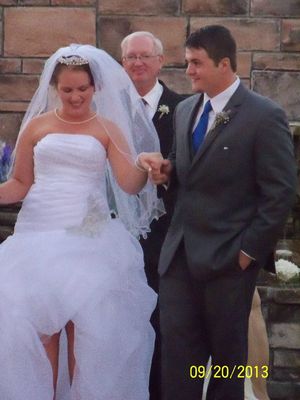 All through Junior High and High School, I wrote poetry. I would help others write poetry based on their feelings. Teachers would have me read them in front of class. They were all very encouraging. I recently came across a box of my teenage poetry. Oh my! I have so many love poems, heartbreak poems, teen angst stuff. It was definitely not Taylor Swift quality teenage writing. There are good verses in some of them, and fun rhymes but some are definitely best never seeing the light of day. 
As an adult, I didn't write a lot of poetry. Articles and essays took over my college years. Raising children and doing charity work and just an overall happy marriage are not very conducive to the creative process. But I still wanted to write, so I started a music magazine (aka my expensive hobby). I love music and I love writing. So, I interviewed celebrities and up and comers. I got my writing fix and I am surrounded by music. 
In the Winter of 2007, I met Olivia. She was playing at The Bluebird and I had been invited by another musician who was in her round. She sang a song called '200 pounds' and I thought it was hilarious. So, I chatted with her and we wound up becoming friends. Now, it is ten years later, and she is practically family. My family adopted her. She and her boys attend our reunions, funerals, weddings, you name it. 
When my oldest son, Jimi, first started dating Tayler, he told Olivia and I that he would marry her. That year, right before Christmas, he proposed to her. Yay! My baby is getting married. I love weddings, but I only have boys. So, I don't get to help plan anything. Tayler and her family were doing a great job planning the wedding. It was a beautiful wedding. I want to renew my vows just so I can plan a wedding. 
A few months before the wedding, Jimi and Tayler said that they wanted their very own custom Love Song for their first dance. Olivia said she would do it and asked if I wanted to help. Sure, I love that idea. I had not written anything creative in years aside from a Mother's Day poem. I did help Jimi with his vows. I read the vows to Olivia to see if we could get inspiration for the song, based on the vows. The phrase 'Whether we are eating Ramen or Ribeye, we will be doing it as husband and wife' jumped out at Olivia. She said 'There is your song' and I asked 'How will we make that romantic?' She said 'You just did!' True! True! 
So we took the guitar and headed up to the balcony. The crickets were chirping and it was a beautiful night. Olivia started playing and coming up with a good melody. We started discussing 
things that both of them liked. Jimi likes the mountains, Tayler likes the beach. They both like camping and fishing. The song took on a life of it's own. We were both throwing out lines and Olivia would form it into the perfect phrasing to fit. After about an hour, we had a beautiful song to share with the groom. We let the bride approve the melody but she wasn't allowed to listen to the lyrics because they were from his vows. We drove to Jimi's work and had him take a break to listen to the song. He loved it. Olivia had to replay it for 3 or 4 different people. 
Tayler finally got to hear it on her wedding day, she cried and laughed. Olivia sang it live at the wedding. It was a hit. 
My first was very special in so many ways. It was for my first born son and my first daughter-in-law. I could not have asked for anyone better. She is an amazing wife to my son and mother to my two grandsons. My first evoked laughter and tears. I have written hundreds of songs since but I will never forget my first.
Ramen Or Ribeye  (O. West, K. Midgett) 
A Mansion in Beverly Hills Or a pup tent in the woods 
Anywhere you take me Baby I know it's going to be good 
When the sun comes up in the morning And lights up your smile 
Your hand in mine Until the end of time 
When the fish don't bite I'll be by your side 
Ramen Or Ribeye 
If I never make it to go Surfing in Hawaii 
Never learn to ski or go get Rocky Mountain High 
I still have the whole world When I look in your eyes 
Your hand in mine Until the end of time 
When the fish don't bite I'll be by your side 
Ramen Or Ribeye 
You prefer the mountains, baby I like the beach 
But when we're in each others arms It's all within our reach 
Your hand in mine Until the end of time 
When the fish don't bite I'll be by your side 
Ramen Or Ribeye 
Ramen or Ribeye