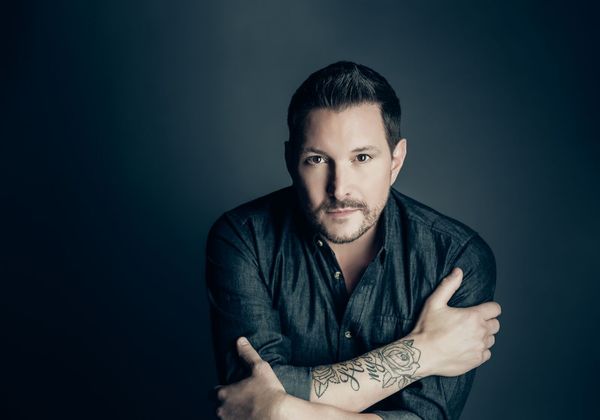 by Olivia West
Ask anyone how to write a country song and they'll tell you all you need is three chords and the truth. 
The truth is, Ty Herndon is gay. As a country artist, and a purist at that, Ty HAD to tell the truth about it. I asked him how he found the courage to come out as Country music's first openly gay male artist and his answer was "three chords and the truth." While that seems simple, the reality was that he could have lost his entire career, which took a lot more bravery than most of us could even imagine.
He says he had reached a point where he was willing to give up his music career "to live authentically in my skin."
He got so tired of having to walk into a room, or interview, and not tell the truth, that he says "I was willing to go and get my real estate license." Fortunately, he lost very little of his fanbase and gained a legion of new fans who embraced his openness. The "truth," it seems, has not yet left Country Music.  
With the November release of his newest album "House on Fire," the only change in his honest and passionate sound is the lack of gender-defining pronouns. I think it's safe to say that Ty proved that he is the same Ty Herndon that his fans have come to love, which is why his fanbase has only grown since his ground-breaking coming out. The video for "That Kind of Night" is the first single to be released off of that album and is now playing on CMT.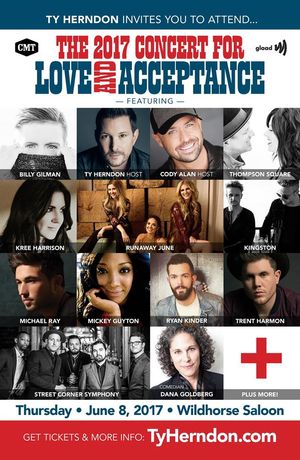 "When you come to one of my shows, you're not coming to a political event." Ty says he still sings "she" in the love songs the crowd sings along with, "because that's how the song was written" which is his way of honoring his songwriter's truths. "But when I walk on stage, I am just Ty Herndon. I am just my authentic self." 
If you happen to walk into Wildhorse on June 8th, you'll see "just" Ty partnering with CMT's Cody Alan for the second annual Love And Acceptance show during this year's CMA week. This benefit raises money to help Nashville's homeless youth who are frequently kicked out onto the streets over LGBTQ-related  disagreements with their guardians. Ty's friends Thompson Square, Runaway June, Mickey Guyton, Kree Harrison, Billy Gilman and several others will be pouring out their love and acceptance to all who are lucky enough to attend.  
Three chords and a whole lot of love and truth.