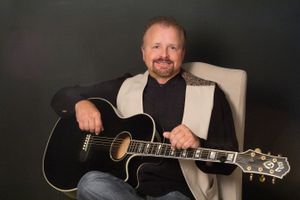 by Krys Midgett
There is magic in words and music. The kind of magic that makes you feel. It makes you laugh, makes you cry and makes you remember things that may have long since been forgotten. Songs make you feel like that singer is talking about your life or straight to you. That is how hits are made. It is the magic. 
You know your favorite songs and your favorite singers, but do you know the songwriters? That is where the magic begins. It begins with their love, their broken-heart, their loss, their struggles, their triumphs. Songwriters are sharing a bit of their soul to touch the listeners and as a type of therapy for others. And they do it because they love it. Not for fame or recognition.  

A songwriter's story is very much like most 'following your dreams' stories. Some of these stories are so amazing, that even the songwriters look back with a sense of appreciation at their own success.  
 
One such songwriter is Frank Myers. He has written so many hits in his amazing career and poured his heart into it. He grew up in Dayton, Ohio, surrounded by music. His grandma played banjo, he and his brother played guitar and fiddle, his uncle played mandolin, another uncle played bass, his dad, Peewee Myers, was a singer and fiddle player. 'That's how I started playing. I played guitar and fiddle when I was nine. I played with my dad. Every weekend, there was music throughout the house," reminisces Myers.  

As a young teenager (fourteen or fifteen), Myers was having issues with his vocal cords and had to go see a vocal coach. This vocal coach gave him his first taste of songwriting. Myers said, "She wrote lyrics and one day she showed me some lyrics and asked if I could put music to it."  
From then on, there was no turning back. He continued playing with his dad and in Dayton but Frank knew he needed to be in Nashville. So, in 1981, he and his wife, Belinda, moved to Nashville and have raised a family and continue to call it home. Early in his career, he became the band leader, road manager and lead guitar player for Eddy Raven. He started writing, playing and co-producing with Eddy and his career took off. The year after he started with Raven, his song, 'You and I' was recorded by Eddie Rabbit and Crystal Gayle and was his first single.  

His wife asked him to write her a song and it really took off. The story of that song is worth its own article and is featured on pages 26 and 27.  
Myers and Raven had a cut with Tanya Tucker called 'Changes' which was once featured on an episode of 'Loveboat'. Tucker's character sang it and said it was written by Mel Tillis' character.  

Myers has since received a Grammy for 'I Swear' which he wrote with Gary Baker. However, one of the most memorable moments in his career was when he was on the road with Marie Osmond.  

"I got to meet Bob Hope. He was on a show in Arkansas that I was playing with Marie Osmond. She used to do a bit in the show where she would do 'Crazy'. She would call a guy from the audience up on stage and make him sing. That night she called a guy up and it was the Governor of Arkansas, Bill Clinton. I didn't know who he was. It is moments like that..."says Myers. 

He has had many great moments in his career. From standing on the sidelines at a Dallas Cowboys game to meeting Muhammad Ali, life has not been short of excitement. He played with Raven for nine years, Marie Osmond for four years, he and Baker had the Baker and Myers band, oh and the songwriting. Among his many hits is 'Already There' cut by Lonestar and more recently, Chris Young's 'Tomorrow.' 

'Beautiful thing in the power of a song,' said Myers, 'it can be interpreted differently to whoever is listening to it.' 
Myers has had incredible success in his career. He is a songwriter, producer, guitar player, husband, father....so much more. One thing he believes strongly in is helping others and with a long line of military in his family, it is only natural that he was drawn to TAPS. Myers works with an organization called Tragedy Alliance Program for Survivor. 

"They have a songwriter fundraiser in Denver. They have had it for years. It raises a lot of money and this year, I even got All-For-One to come out and play," says Myers.  

TAPS offers compassionate care to people who are grieving the loss of a loved one who died while in the Military as a result of their service. It began in 1994 and has assisted more than 70k families, casualty officers and caregivers. Every Memorial Day, they hold their National Military Survivor Seminar and Good Grief Camp in Washington, DC. At one of their events, Myers was inspired to write a song for TAPS.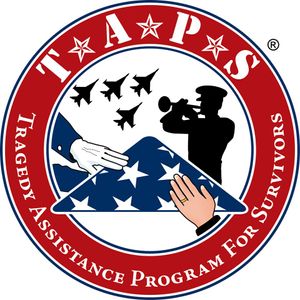 "I was just watching one of the videos at one of the banquets. They do a video of survivors talking about it. I just felt like we needed to write a song for them, says Myers."I wanted to find an artist to do it and kinda make it like 'Wounded Warrior' with Trace Adkins. So I just came up with this title, 'I'm Here For You' cause that's what the organization TAPS is, they're here for those families." 

He wrote it with Billy Montana and they sang it together on one of the demos. Billy's son, Randy, sang it on the original recording.  Last month, Myers sang the song at their Honor Guard Gala, along with a lyric video that they put together. They are currently working to get funding to promote the video.  

Go to www.taps.org to find out how you can help. And to listen and learn more about Frank Myers, go to www.frankmyersmusic.com 
Click on the TAPS logo to hear 'I'm Here For You'